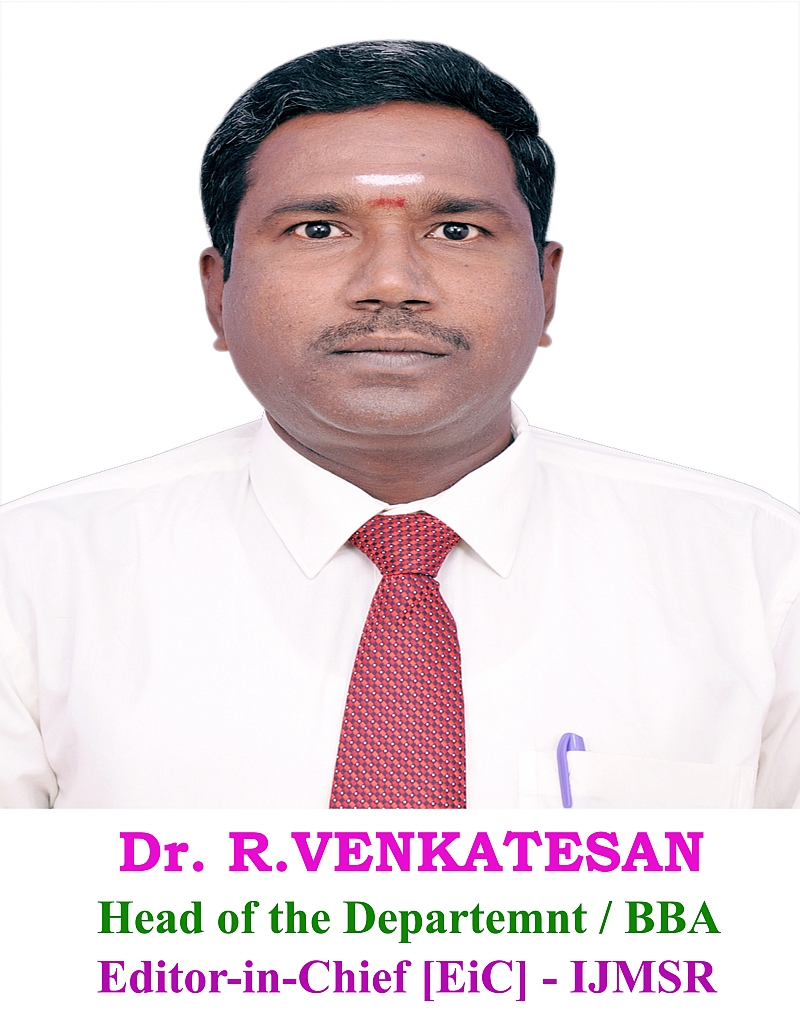 We are glad to announce the first issue of the International Journal of Management Science and Review to be published through Shanmuga Industries Arts and Science College, Tiruvannamalai, Tamilnadu, India.
We would like to thank our institution Chairman, Secretary and Correspondent Mr. T.A.S. Muthu, M.A, Treasurer Mr. M. Srinivasan, B.E., Academic Dean Prof. A.L. Udayappan, M.Sc., M.Phil., F.I.C.S., Principal Dr. K. Anandaraj, M.Sc., M.Phil., Ph.D, Governing Body Members, all members of the editorial board, advisory board members, reviewers and our department staff and office bearer for their support towards the publication of this journal.
I would like to wish all authors, patrons and readers a wonderful and prosperous year ahead. The journal aim is to publish an extensive ranging open access journal fast and well-organized online submission, Expert peer-reviewed and rapid publication. We are sure that our journal will provide high-quality original papers and articles, book reviews and case studies that will continue to help everyone interested in research.
The Covid-19 Pandemic has brought us all in a difficult situation, and we have challenging and indecisive times ahead. We hope you and your family are safe.
Finally I conclude that there is a need of the open platforms universal for sharing comprehensive thoughts. I appeal your kind self to look into this issue sincerely.
Founder & Editor-in-Chief
Governing Body Member
International Journal of Management Science and Review
Email: venkat7shan@gmail.com
editor.msr@shanmugapublications.shanmugacollege.edu.in